Korean Advanced Taekwondo Training | Advanced Taekwondo kicks practice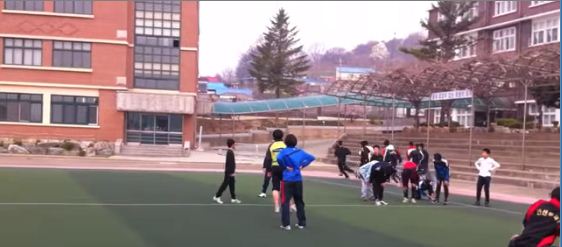 Watch Video online Korean Taekwondo Training at Gangwa, Seoul. This training can you teach you every aspects Taekwondo. In which you want to make speed and stamina.
No doubt, Taekwondo is an effective sports for those who want get ride on fighting skills. You just need to watch this video full. And can plan for a short training with your partner. But remember, If you are beginner or fresher in Taekwondo. You should go to join a Best Taekwondo institute near you. Fist learn the basic concepts and take Korean taekwondo training of basic kicks under the experienced Taekwondo instructor. Because Taekwondo isn't Art of just a Dance. It's a fighting skill Arts.
Therefore If you are going to start your passion, Join a Taekwondo Classes first.
Now Watch this Korean advanced Taekwondo Training to learn advance Taekwondo kicks practice.